The mission of Vocal Affinity is to promote, encourage, and foster the educational and cultural enrichment of its artists and the community, and to create professional, nuanced music. Vocal Affinity devotes their efforts to the advancement and training of musicians, performing story-line based music programs, printing publications of scholarship that educate and enrich the community, and providing online digital content.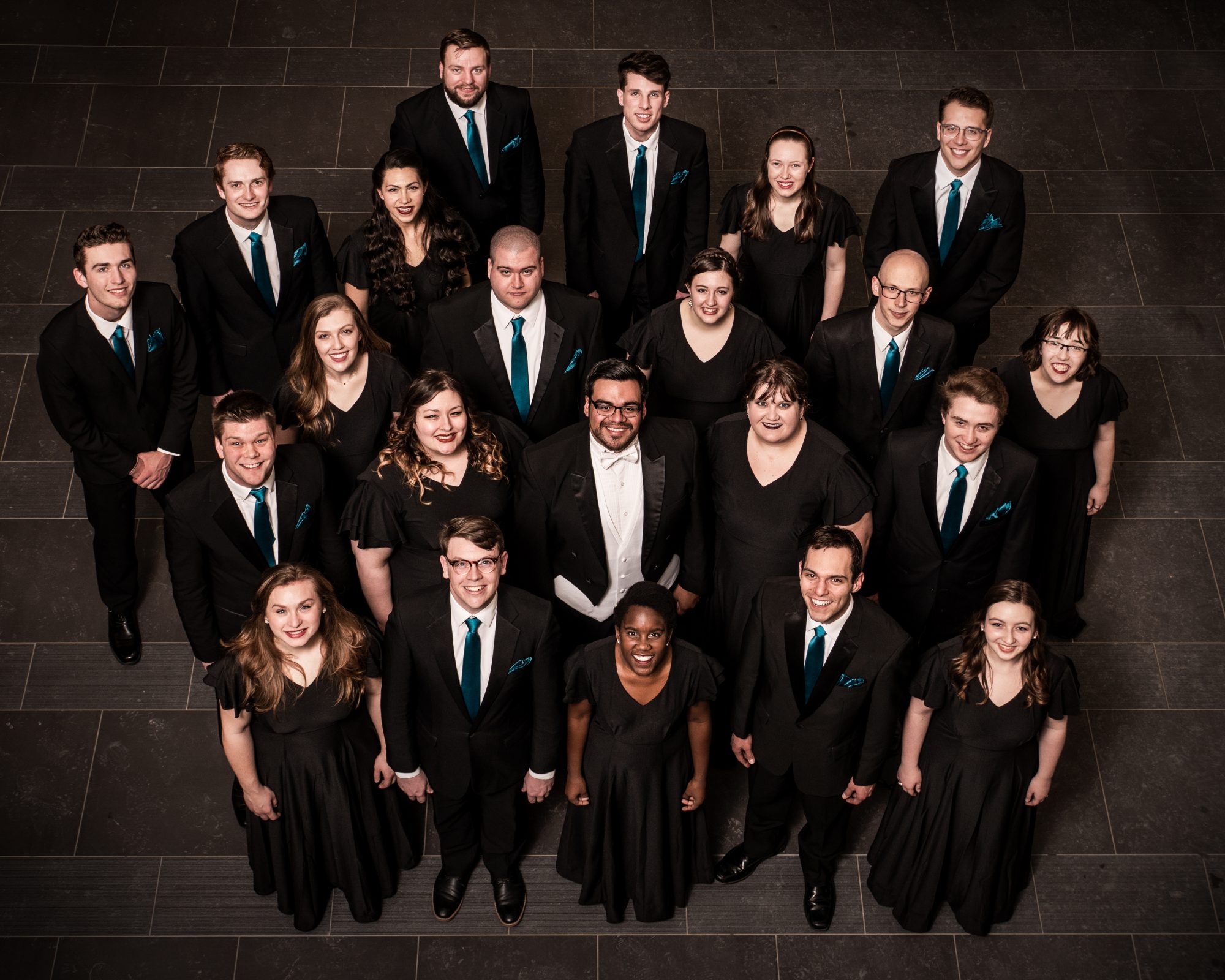 Vocal Affinity brings advanced contemporary repertoire to the stage together with the Gregorian Chant and Renaissance music of the past. Its mission is to touch the hearts and souls of audiences and performers through the artistic, nuanced blending of poetic text and beautiful harmonies. Performing under the baton of Conductor David Torres, this elite vocal ensemble melds the voices of accomplished auditioned singers from around the nation.
Vocal Affinity continues to actively engage with the community and expand its horizon. The ensemble was featured in the South-East production of the Lamb of God by Rob Gardner and in joint concert performance of Beethoven Symphony No. 9 with the Rexburg Tabernacle Orchestra, Anam Cara Chamber Choir and BYU-Idaho Collegiate Singers. The ensemble was featured in the soundtrack "Chamber Ensembles 2018" through Wheat Waves Recording Studio in Idaho. The ensemble was featured in the "Christmas on Temple Square 2019" concert series in Salt Lake City, Utah and as a performing choir at the American Choral Directors Association (ACDA) Northwest Division in March 2020.
Vocal Affinity has toured and performed in Los Angeles and Orange County, California and Utah. The ensemble was featured in March as a performing choir in the Stories of the Pandemic at the American Choral Directors Association (ACDA) Western Division in March 2022. Most recently, the choir toured their program "Yet, Shall We Live?" in the Southern California Region spanning from Santa Barbara through Orange County in April of 2022.